Fairway Fulfilment House & Distribution Services
Fairway are a specialist fulfilment house and distribution company, offering a wide range of services to help businesses thrive. We are a one-stop shop for product ordering and distribution, ensuring your customers receive their goods in perfect condition and on-time.
CDL Logistics
Acquired by the CDL Group in August 2006, Fairway has enjoyed considerable investment in its infrastructure. This investment has been used to advance its fulfilment and e-commerce capability, warehousing systems, call centre development and a new bulk storage facility.
Click here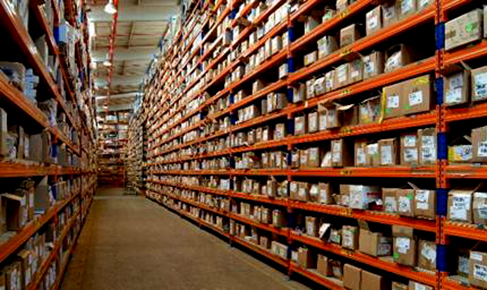 Fairway News
And everywhere else we imagine, once again we cannot overstate our appreciation at the continued support and commitment our clients show us, wishing you all a very Merry Christmas and our thanks for your continued commitment to CDL and its services.

Read More...

We are using alternative toilet roll more and more! This tough economic climate has been no match for Fairway and one of its biggest growing clients Who gives a crap. In a time where preserving the environment is paramount, it seems many have taken Who gives a crap close to their bum, by opting to use their 100% recycled toilet roll. This festive addition would make a great gift for Christmas and is a unique way of 'giving something back' by helping to support their continued charity work.

Read More...

There is no way we can keep this quiet. CDL are overjoyed to announce the arrival of its newest client, KeepEmQuite. A company who provide bespoke, handpicked, travel packs for kids. KeepEmQuite have already taken flight, after winning the 2016 Small Business Sunday competition on Twitter, 2017 saw them become a Thomas Cook stockist. KeepEmQuite will be taking advantage of CDL's bomb packing facility as well as our seamless API, which is linked to their own order capture systems. We are pleased to be providing a third-party fulfilment solution to KeepEmQuite and are confident that our bespoke warehouse solution will enhance their offering and help them continue the expansion of their company.

Read More...

With the continued growth of our clients and the ever increasing need to offer our clients customers a price sensitive "just in time" solution, we have invested in a new vehicle to add to our current delivery fleet.

Read More...

As we continue our promise to maximise the security and protection of our client's goods and ensure the safety of all staff at our warehouses and offices we have committed a further investment of over £40,000 to manufacture and install new automated smoke vents into our flagship warehouse in the Woolwich Arsenal, London SE18.

Read More...

In our continued commitment to our Medical customers we have further developed our MHRA offering at our Flagship Warehouse, at an investment cost of over £22,000 we have designed and fitted a evaporative cooling system into our warehouse in SE18, this system allows us to maintain a temperature within the site between 15 and 25 degrees at all times, also the relative humidity is kept with 40 to 60%, a requirement of many of the more sensitive and costly pharmaceuticals.

Read More...
iMS Fulfilment
iMS Fulfilment & Distribution has many years of experience supporting the various, and complex needs, of a broad range of customers. Click here for more information
Fulfilment House and Distribution Company Specialising in:
Point Of Sale merchandise that requires storage, collation and dispatch to order.
Web-based ordering service for sales agents, retailers or franchisees.
Integrated multi-channel fulfilment for e-commerce.
Sample distribution to a million consumers.
Processing consumer responses from your best ever promotion.
Fairway Fulfilment & Logistics are a leading fulfilment house providing storage and distribution for a large portfolio of major brands and marketing agency clients. Fulfilment services range from warehousing, hand finishing, hand packing and response handling to a sophisticated online ordering, stock management and fulfilment solution. Fairway Fulfilment & Logistics work closely with clients to deliver total reliability and value. We ask the right questions, cover all the angles and build the best solutions to meet your marketing, promotional or management needs of your company.