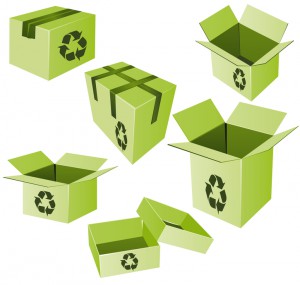 In any typical warehouse, picking and packing are no doubt the most essential activity, and it plays a very great role in customer satisfaction as well as in analyzing the overall supply chain performance. Pick and pack warehousing is part of the entire management system of a supply chain commonly used in product distributions
There are various picking and packing plans and one of the best and recommended is the eco-friendly green warehousing plan. It costs nothing more than regular shipping methods but it has more healthy and safe picking and packing solutions. For one to realize a greener and eco-friendly pick & pack warehousing strategy, they should ensure that they:
Use eco-friendly transport
This should be preferable via ocean transport for oversea distributions or via eco-friendly freight rail if possible. For local distribution, consider rail transport since more than 90% of domestic pollution comes from vehicles while rail is responsible for only 0.6%
Use intelligent lighting
This includes incorporation of sensors, which reduces power consumption in as much as 10%. You could also prefer solar energy which provides natural, safe and eco-friendly energy and lighting.
Store in natural aerated rooms
Ensure that the products relax in facilities that are naturally ventilated or if not possible ones that are powered by green power; more specifically wind power. This reduces the amount of carbon dioxide from most power sources that finally contaminate the products. A megawatt of wind energy has over 2600 fewer tons of carbon dioxide.
Use forklifts that don't emit carbon monoxide or other noxious emissions
Most forklifts are powered with propane, which poses a risk since it gives off fumes that sink into the packaged material thus contaminating them.
Use recycled and eco-friendly packaging boxes
Fresh and eco-friendly boxes will always ensure that the product is safe, while recycling saves cutting down of trees and at the same time reduces waste thrown around.
Use 100% recycled paper to make the packing slips
This reduces the amount of natural resources used up and reduces the amount of chemicals used in the process.
Electronic invoices
Instead of using paper for invoice, prefer electronic invoices to save on the paper used. This is eco-friendly since it reduces trees wastage.
Use green tape for securing your packaged boxes
Keep your products safe and secure in the boxes by using recycled security tapes. They reduce the amount of waste thrown around thus keeping the environment clean.
Prefer automated methods for moving products
The more you move products about manually, the more they get contaminated with dust and other gas pollutants. However, with a conveyance belt, you can move them about easily and safely.
Use a green roof
Incorporation of a living roof in the warehouse or workplace is not only a wonderful experience but also a better way of saving energy. It reduces indoor temperatures by up to 4 degrees thus saving on energy used up by fans and other cooling devices.
Embracing a green pick and pack warehousing plan is a great way to take care of our planet as well as ensuring that your consumers receive safe and uncontaminated products.
---