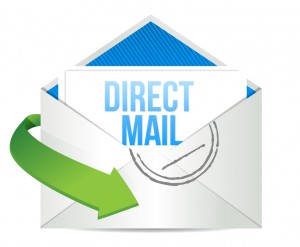 Choosing to try new approaches to reaching new customers is a big step to take: it often involves a great deal of research into that approach to find out its strengths and weaknesses, to see the true results that it can give. When it comes to mailing campaigns, that's no different. A mailing campaign is a method that quite literally puts your company and the services it can offer on the doorstep of a potential customer, so its little wonder that time after time, London businesses see the value of these types of campaigns. In this post, we take a look at how a fulfilment company can help you grow your business using a campaign of this type, and unpack what a mailing campaign entails.
Fulfilment companies are here to help
Fulfilment companies specialise in providing businesses solutions to the distribution of their goods. Their work is varied, but often involves larger-scale pick and pack fulfilment, in which items are distributed to customers in a range of order sizes, but can also involve distribution of another type: marketing material. In this case, the fulfilment company's offer to your business becomes not about getting your goods to your customers, but getting you to customers.
The mailing campaign service that a fulfilment company can provide is large-scale and tailored to the geographical areas you believe will yield the highest quantity of new custom. It involves providing entire areas with material that explain who you are and what you can offer your customers, all in a professional, efficient manner. It takes the pressure off from your shoulders, too, as a key piece in marketing your business to the city of London is done for you, leaving you time to focus on growing your business.
How can mailing campaigns help your business?
As with any new approach to add to your business, it's worth understanding as much as you can about that approach. When it comes to mailing campaigns, though, there isn't as much as you might expect to get your head round. The method of reaching potential customers through a mailing campaign rests on the impact of volume. What we mean by this is that the more published material you deliver, the higher the number of new clients to your business. This is, of course, due to the simple fact that more people will see your business and the benefits you can bring to them.
In addition to this, though, there are things that can be done to yield even greater numbers of new customers through a London mailing campaign. One of these is in the material itself: it's all about making the item that your potential customer sees as eye-catching as possible. Make it stand-out from everything else they'll read that day, and really pick out the highlights of what your business can offer.
The other major practice to maximising your chances of new customers is employing a professional fulfilment service to perform the mailing campaign for you. And that's something we can help you with.
---