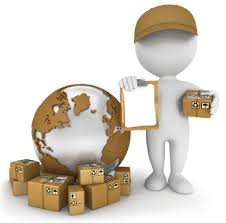 Any good fulfilment company will do their utmost when transferring goods from one customer to another. They are aware that first impressions count, and that no matter how excellent the product is, the memory of how it was delivered will remain in the psyche of the client long after the product has perished or died.
If you run an online shop and are looking to deal with the picking and packing and posting of goods here are a few tips for you
You can help ensurposting and packing tipse that your parcel arrives in the same state that it was when you last saw it.
Put Yourself in Their Shoes
Whether you own a small business or are part of a large concern, the wisest course would be for you to put yourself in the shoes of your buyer. How would you like to receive your package?
Fold, Roll or Bundle
This all depends on the item of clothing, together with your personal choice. For T-shirts and trousers you would fold, then roll, whereas socks you might just want to fold them together and not bother with the roll.
Fragile, Handle with Care
Put heavy items at the bottom. Seems a no brainer, but you'd be surprised at how many people don't do this.
It is all very well writing "FRAGILE, HANDLE WITH CARE" on your parcel, but once it is out of the hands of the individual and in a mail bag or package cage your goods can tend to be knocked around by other parcels. It's best to pack them securely to start with.
If you are sending crockery or glass, be sure to wrap each item individually with bubble wrap. Otherwise, even if they don't break, they can chip each other.
Double up on the containers.
Try to use a corrugated box for the outer container.
Bubble wrap is an excellent commodity to surround the inner container.
Please use reinforced packing tape generously, we can't stress this enough.
Sharp & Dangerous Items
This is where the reinforced packing tape comes into play again. If you are exporting anything sharp like knives, wrap them tightly with bubble wrap and use plenty of the tape until you cannot feel anything sharp and feel sure that the item won't protrude through.
Delicate Items
Items such as picture frames and mirrors can be easily crushed in transport. Make sure that you protect the front and back with corrugated cardboard and that it is larger than the item. Put bubble wrap or cloth between the glass and the cardboard. This will reduce pressure, preventing breakages.
Perishable Items
Things like food should be transported in paper maché trays. Again, we suggest you use corrugated cardboard for the outside. As with the fragile items these foods and such should be labelled as perishable goods.
Fulfilment companies such as ours specialises in the safe deliverance of products on behalf of their customers so if all the above seems like too much to handle for your company, then why not consider outsourcing your order fulfilment to a company with expertise in this area.
---