Christmas is coming! Good supply chain management now can prevent the problems so many ecommerce merchants had last holiday season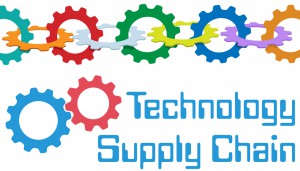 Much ink has already been spilled over the delivery-by Christmas debacles, both the embarrassing high-profile disasters in the US, and the less notorious but more personally damaging failures here in the UK. Nonetheless, it is time for those of us in supply chain management to ask ourselves what we will actually be doing differently this year.
Investments some companies have already made in supply chain managemen
Both large and small operations, both merchants and fulfilment companies, have made significant investments in supply chain management in order to deliver credible claims of fast, reliable delivery of last minute Christmas gifts. Some of the more common changes include:
Upgrading communications and call centre capability, both in-house and outsourced, especially ensuring that customers have reliable and fast access to the status and current location of their orders.
Increased automation of existing distribution facilities and assets, or expansion of their facilities.
Planned outsourcing of certain segments of their fulfilment for the duration of the holiday rush – essentially adding extra temporary capacity.
Planned 'pop-up' distribution or call centre facilities and temporary employees for short-term use.
What supply chain management professionals can expect from the 2014 season
Many have cited the compression of the 2013 holiday season as part of the problem. It was a mere 26 days, after all. That does not mean that it will not be a problem this year. The 2014 season is short as well, only 28 days, and those extra two days of capacity are likely to be taken up by the increase in demand most merchants expect.
Much of the debacle last year was simple bad supply chain management – failure to get orders out the door in time, and over-committing resources by several parties in the chain. This year, it is hoped, we have all learned to say 'No, we can't deliver another order on time, and we are unwilling to try'. Still, expect some disappointments, and make sure all of your suppliers and carriers are on board with the realistic strategy. It only takes one bad link after all.
---